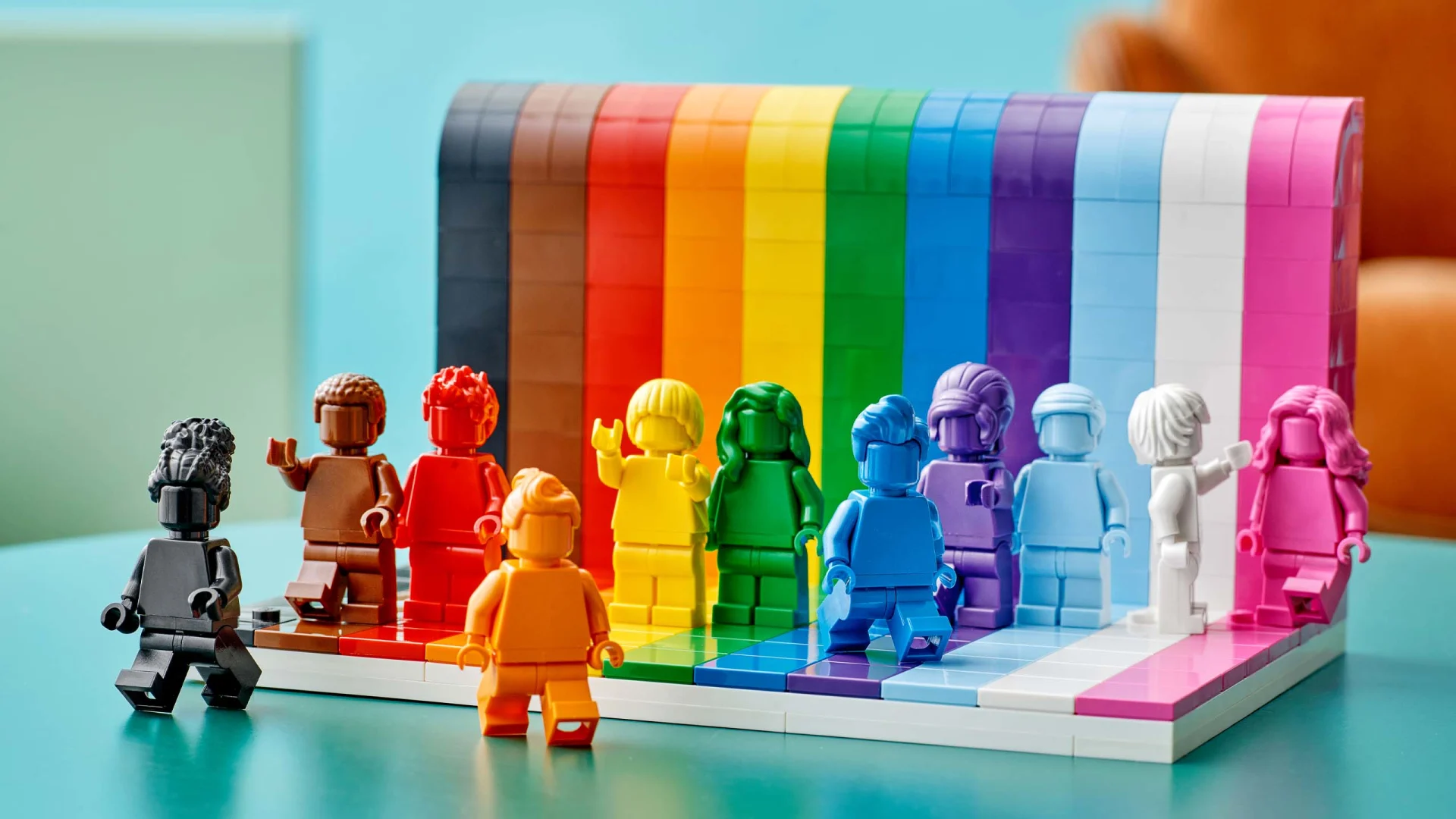 Daniel Aldridge
10th June 2022
As an out gay man, a proud ally to my LGBTQIA+ colleagues and a founding member of the Pride in BCS network of  LGBTQIA+ IT and Digital professionals, I value the inherent access and inclusion of open source. Open source appeals to many of us concerned with the future of social justice and rights in an increasingly digital world.
From a young age, like many other LGBTQIA+ people of my generation, I understood that government, the media ,and society could and would tell me who and what we should be. With pretty effective sanctions if we didn't comply, see my blog on Section 28.
The impact of government policy and control looms large for those of us at the sharp end. Working to mitigate the potential for harm and abuse of power (and in 2022 that means tech and access to data), doesn't seem so unexpected really.
For me, the Pride 2022 theme: Remember, Resist, Rise Up couldn't be more in the spirit of open source.
Where are we now?
In 2015 we were riding high from recent legislative gains, the UK was ranked as the best country in Europe for LGBT+ rights – now, we sit in 14th place in the ILGA-Europe list. This fall, the largest of any nation, is largely to do with our woeful inaction on rights for trans, intersex and non-binary people and the pervasive demonising of these communities across social media.
Trans communities are estimated to be less than 1% of the population and research, including the UK Government's National LGBT survey (2019) consistently show trans people as one of the demographics least likely to have access to agency and power in our society, yet the nature and volume of the media hype around them gives a very different impression.
For those of us who grew up under the cloud of state-sanctioned morality, there's an anxiety that the unprecedented power of tech, and data may be used against us. It's why so many LGBTQIA+ people in tech are invested in understanding the power behind big data; many of us fear Section 28 mark 2, turbo charged by the reach tech and data would afford it. We know acutely how a small amendment to a seemingly innocuous 'act' can have brutal consequences. Open source is a way we can make sure information remains open to those in need.
As Gary Armstrong of Synopsis points out in his Pride 2022 Blog on Security Boulevard:
"the growth of Open Source can be attributed to the success of the growing inclusive and diverse open source community. According to the Linux Foundation's report, "Diversity, Equity, and Inclusion in Open Source," 17% of open source contributors self-identify as lesbian, gay, bisexual, pansexual, asexual, or queer, and 4% identify as nonbinary or third gender."
Time for change
In my lifetime, tech, the internet, data science, and open inclusive access to data have given us an interconnected world with access to information unlike anything experienced before in human history. For those of us who grew up feeling that we didn't belong, the internet and social media are lifelines and facilitators of opportunity for many. Across the media, we increasingly see people like us, happy, healthy, prosperous LGBTQ+ people. If you can see it, you can be it right?
Connected and empowered communities
For LGBTQIA+ people across the world who grew up thinking their only future was alone, shunned, and dying from diseases made endemic through ignorance and misinformation – data, tech and the internet have given us dignity and community in a world so often designed to take it from us.
For the LGBTQIA+ IT and Digital professionals out there, I hope this is a positive and constructive message of how we can and are shaping a more positive and progressive world through tech.
For non-LGBTQIA+ people, I hope this gives some background to why some of us are how we are, why inclusion and diversity are never 'job done' but more' continuous improvement' and why open access to data, software and technology is fundamental to ensuring we deliver a safer more equitable society.
LGBTQIA+ Open Source projects
Geeks for Social Change
Geeks for Social Change deliver tools, training and support for lasting and holistic change. Their software is all open source and they follow a community-based approach to technology and research to support organisations and social enterprises achieve their aims.
An example of their work is PlaceCal, a neighbourhood organising tool based around a community calendar which aims to reduce social isolation. Building on initial success they are about to roll out their software, education and engagement package in neighbourhoods across the UK and worldwide.
Guide to Allyship
This hugely helpful open source starter guide is designed to help you become a more thoughtful and effective ally to underinvested and oppressed communities.
Trans Tech Tent
Trans Tech Tent is a social enterprise in South Wales supporting digital access for trans people. Trans Tech Tent also supports trans community organisations such as Trans Aid Cymru to understand and benefit from open source software and tech.
Refuge Restrooms
Refuge Restrooms is a web application that provides safe restroom access for transgender, intersex, and gender nonconforming individuals. Users can search for restrooms by proximity to a search location, add new restroom listings, and comment and rate existing listings.
QueerMap
QueerMap by qiekub offers a map and an API that connects to community centres and other helpful information for LGBTQIA+ people. Users are encouraged to add new resources to this growing list.
Type With Pride
When Gilbert Baker, the creator of the iconic rainbow flag, sadly passed away, to honour his memory, NewFest and NYC Pride partnered with Ogilvy & Mather and Fontself to create free fonts inspired by the design language of the iconic rainbow flag, the typeface was named Gilbert after  Baker. Baker was an LGBTQ activist and an artist, and he was known for helping friends create banners for protests and marches.
Many more LGBTQIA+ related open source projects can be found on the Github LGBT Repository here.
Daniel Aldridge has been the Senior Policy Manager, at BCS, The Chartered Institute for IT, for over three years. Previously he worked at organisations such as Stonewall and the Office for Students. Here, for Pride, he considers how open source can be used to empower LGBTQIA+ communities.