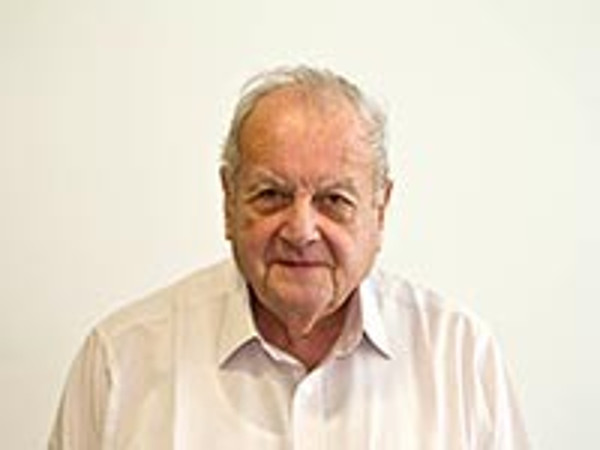 Shane Coughlan
1st January 2021
Basil Cousins has been involved in technology for decades.
We often hear that someone has been instrumental in a field, or has made an exceptional contribution, but it is rarer to find those who make a truly lasting impact. Basil is one of those few.
Technology does not live in isolation from society and politics. It empowers people and organisations to accomplish new things, and it helps underwrite the fabric of our future, but it is one cog among many in shaping what humanity can and will do.
Those that explore the intersection of technology and society are engaging with one of the most complex but pressing concerns of modern civilisation. As we collapse barriers previously held by distance or language, we assume a new responsibility and a new imperative to become wise. Actions that would impact a hundred now impact a thousand. Actions that would impact a thousand now impact a million. And so it goes.
Basil's contribution to our field is in both exploring this intersection and in supporting others to do the same. His years of working in technology transactions, in retrospect, may be framed as a long tutelage in preparation for the roles he has held in later decades.
Starting in the traditional technology industry, Basil graduated to becoming a leading contributor to open innovation, particularly through co-founding Open Forum Europe, which remains a leading policy organisation.
Adjacent to this, his contribution to the Ethical and Spiritual Panel of the Information Technologists Queen's Company has been pivotal.
Technology is never neutral, for it is a product of our minds, and is no less bound by our perceptions and bias. By acknowledging this and openly exploring it we enter a position of conscious choice. Choice to do good. Choice to help make sure the maximum number of people in the maximum number of places can benefit.
Now, to undertake such a journey alone would be a form of conceit, assuming but a few can make such a determination. Basil's true gift has been to connect the best minds at hand while actively encouraging and supporting the minds to come. For decades he has quietly but firmly provided encouragement, support and mentorship to all those who show interest in contributing to our field.
The greatest teachers are those that also do. The greatest leaders are those that lead through example. Basil, while never keen to shine a spotlight on himself or seek any pedestal, fulfils both of these criteria in abundance. A generation from now, perhaps even unknown to those experiencing it, the thinkers, teachers and innovators around technology in society will be building on the foundation he and his ilk have carefully crafted. There can be no higher accolade.
Thank you Basil. You have illuminated a path that has guided many and will continue to do so in the challenging times to come. Despite headwinds in the shifting dynamics of global power, technology and society have an inevitably positive future. By our nature, humanity seeks to better itself, and a guiding light makes all the difference.
Vita non est vivere, sed valera vita est.
Footnote from OpenUK: OpenUK acknowledged Basil Cousin's lifetime of dedication today, by his inclusion on the OpenUK New Year's Honours List as the recipient of our lifetime achievement award. Many who read this and are leading Open Technology in the UK and Europe today have been influenced by Basil.