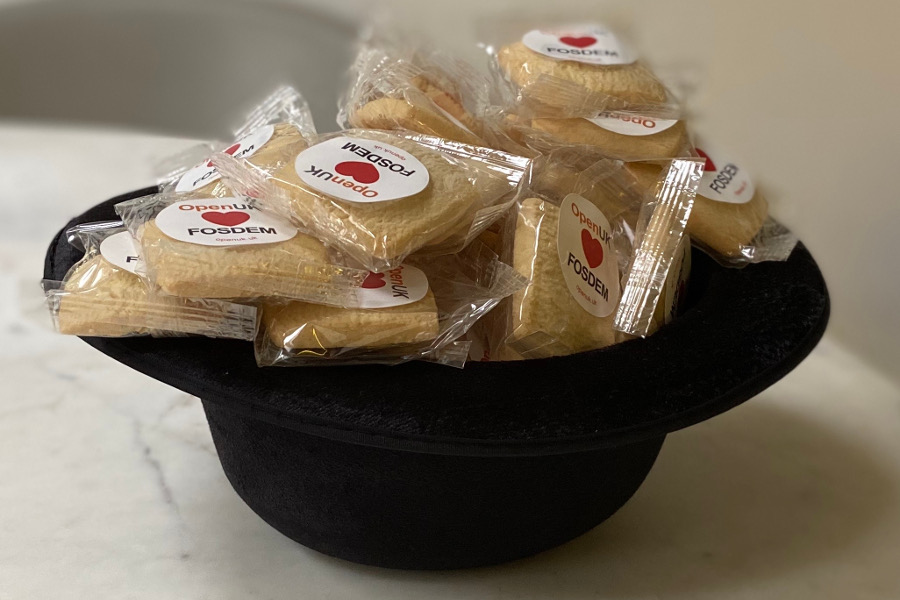 Amanda Brock
31st January 2020
Today, 31 January, 2020 I have woken up in Brussels, the capital of the European Union. As a Scot, a region of the UK known for its Remain stance, there is some irony in the fact that I will spend the last day of my current status as a European using my European passport while my country is planning all kinds of celebrations at the pending divorce from Europe.
I'm here to attend FOSDEM (the Free and Open Source Developers' EUROPEAN summit), the biggest Open Source conference in Europe, if not the world. As the Brexit deadline approaches, I will join my colleagues as part of the #GreatBrexitPubCrawl organised by OpenUK's Awards Judge, @oiCheryl, Cheryl Hung. We will be outside the building for the UK Representation to the European Union tonight as the flag is taken down, to show our solidarity and support for Open Technology—and to be part of that history-making European event.
OpenUK is attending FOSDEM as part of a European Community. For the first time, we have a booth in Building K2 from when the event opens tomorrow, and we are well represented by a team that wants to be seen to be working together with our European colleagues.
From a personal perspective, I aim to maintain strong and lasting relationships by undertaking a number of keynotes at conferences around Europe. It may make for an interesting travel schedule in the coming months, but by speaking at these varied European locations I can keep OpenUK and our UK presence and leadership in Open Technology firmly on the European communities' agenda. Of course, this is a global cause, so these activities will also extend beyond Europe and I am actively encouraging others from our country and our community to do the same.
At this point in time our Open Technology community in the UK needs to stand together. As Jonathan Riddell, our OpenUK Awards Chair, suggests:
"Open Source needs a loud voice in the UK where, all too often, government and companies overlook it in favour of more restrictive alternatives. I'm working with OpenUK to provide that loud voice."
Recently, I was persuaded to get involved with a national organisation. It flies in the face a little of my natural instinct, because of Brexit, since I believe Open Technology is a global phenomenon. But there is a case for saying that in the next few months, those of us in the UK need to band together to make our voices heard domestically, across Europe and globally.
I'd like to encourage you to engage with the UK Government. Attached to this blog is a summary of Open Forum Europe's FOSS4SMEs report and a template letter you can download and send to your local MP. It will help to establish us as global citizens and business-people, not simply as representatives of the UK.
After the Brexit deadline tonight, OpenUK will continue to go forward in the spirit of collaboration with our colleagues in Open Technology, in Europe and beyond. And we look forward to being welcomed with open arms by the representatives of those communities, too. After all, it is an open world.
---
Download the summary of Open Forum Europe's FOSS4SMEs report and template letter