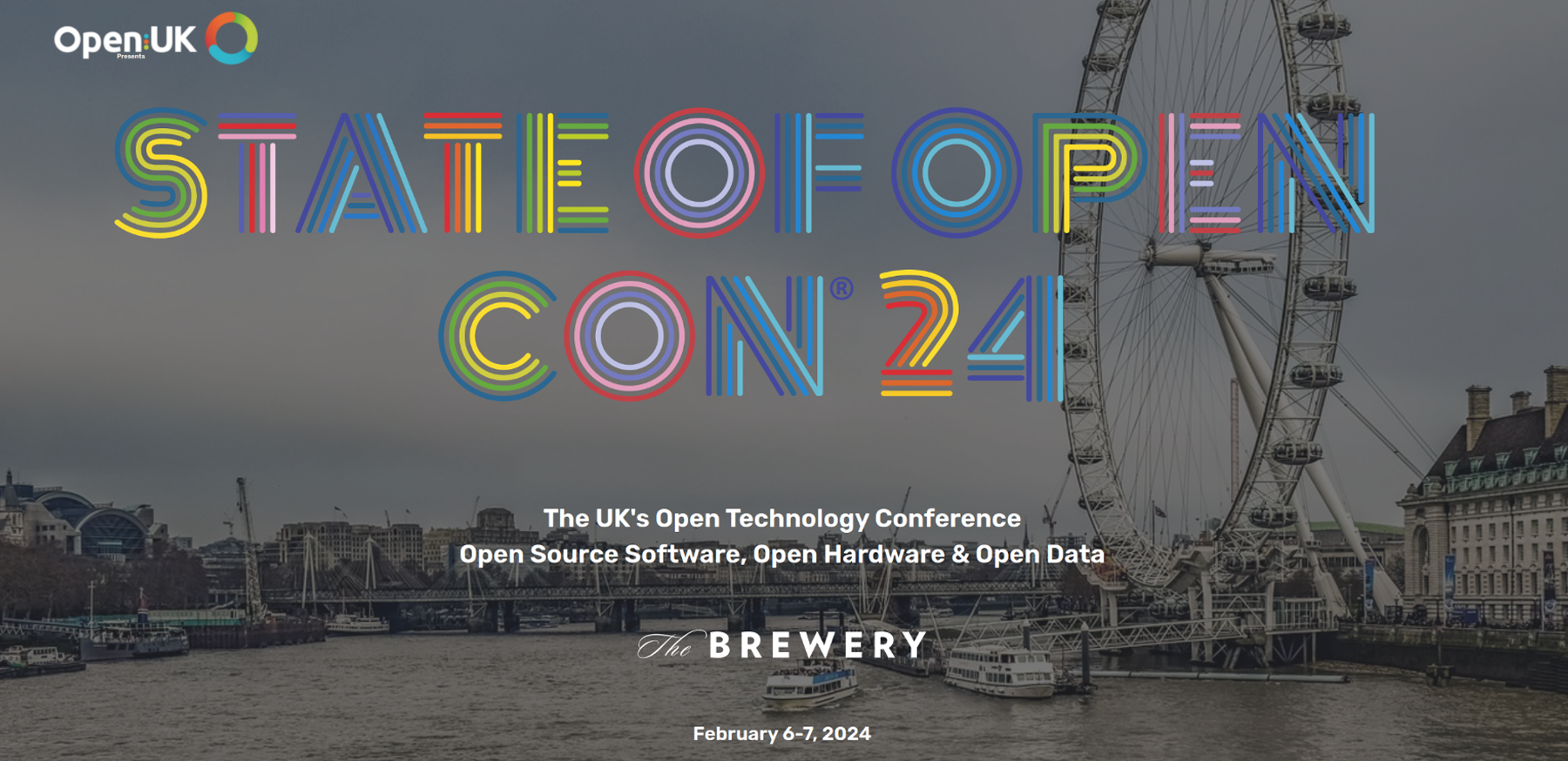 Jennifer Riggins
5th October 2023
Open source is not a business model. But that doesn't mean there isn't business within the world of open technology. That's what the first State of Open Con looked to emphasise last year, as the first ever U.K. event to stand on three equal pillars:
Open software
Open data
Open hardware
This year, the second State of Open Con will again be held in central London on 6 and 7 February, 2024.
So what makes open source different from other technology? It's about the community.
Open source is defined by its openness not just in tech stack or data, but in the invitation to everyone to contribute, experiment, and be heard.
Therefore, the State of Open Con necessarily has to be the most inclusive space to experiment. From its inception, feedback and continuous improvement was built into planning the first and now second event.
"As one of a handful of female-led organisations in open source, OpenUK has a unique approach with DEI as a central tenant — alongside sustainability — in everything we do," said OpenUK's CEO Amanda Brock. "For us, DEI is not a track or an afterthought, but it's part of everything we do.
So #StateOfOpenCon23 seems to have done a great job of making an event that women want to attend. Well done @AmandaBrockUK and team. it's Important to bake this in at an inaugural event. It definitely helps that there are so many excellent women speakers 👍

— Grimy Underside (@monkchips) February 7, 2023
We did a pretty impressive job for 2023 in terms of diversity:
38% women and non-binary, 62% men
14% neurodivergent, 66% neurotypical
49% of attendees identified as non-white
44% of speakers identified as not men
Now, we can always do better and we will. But we are far above the curve as far as open source goes. Its emphasis on voluntary, unpaid work means it trends even less diverse than the tech industry itself — which is a problem when it's the backbone of the future. Most statistics are on the binary, with somewhere between 4 and 14% of participants being women, while the tech industry's also abysmal statistics lay stagnant at almost a quarter women. Most open source events have even worse diversity numbers than open source projects — yet SOOCon outshoots any of the data.
Our community's needs and interests will continue to be central to the State of Open Con 24. This includes expanding our entrepreneurship track this year to Careers and Entrepreneurship, with open source community organiser Carla Gaggini at the helm.
"We're responding to the young people we met at SOOCon23 who were unsure how to get involved and build careers in this sector, whilst at the same time we know people need help in interview techniques and becoming managers, founders and managing their personal growth, so you can expect to see a lot around this," Amanda explained.
Last week was eventful for me💫. Had the opportunity to participate at the #SCOOCon23 @openuk_uk – UK's first Open Technology Conference.

I connected with new people and met folks I hadn't seen in a while.🥳

It was a good experience!#SOOCon23 #StateOfOpenCon23 pic.twitter.com/9trL7La1aj

— ZayCodes (@zaycodes) February 13, 2023
One way we continue to distinguish ourselves from other events is — thanks to our fantastic sponsors — keeping our ticket prices down to a mere £199 for two days. Most London events cost ten times that. In fact, more than 90% of last year's attendees called it either a fair price or a great value.
Our venue itself The Brewery is fully accessible and will be again packed with family-friendly facilities, including a place to breastfeed, as well as childcare and even doggy daycare services. It has the traditional spots for keynotes and talks, as well as networking spaces, and a quiet space for folks to take a break from the hectic. And, as we are still months out, we are open to more feedback and ideas.
In order to accommodate a broader audience — with less of an environmental impact — we offer the event both co-located and online, with our vibrant Slack community as a way to still engage with other community members. Our virtual tickets are free.
.@Samson_Goddy talking about the work at Open Source Community Africa #StateOfOpenCon23 pic.twitter.com/mKgKotOEfQ

— 💛 (@IkegahRuth) February 8, 2023
State of Open Con also gives away many community tickets, especially to those under-represented in open source, students and unemployed colleagues  — those that can most benefit from the networking and learning the event provides, while also helping to enrich the overall U.K. open source community.
The State of Open Con and all OpenUK events have a strict Code of Respect that we enforce.
Plus, we have many opportunities to volunteer, which is a way to interact with more attendees, while accessing the all-star event for free.
As SOOCon23 volunteer Phil Estes wrote, "I had the chance through volunteering and spending time around the venue to meet many new faces and to make new connections that have already proven valuable for my own network.
What's in a community? When it's truly open, anyone who wants to be.
SOOCON23 included everyone from student participants just learning about open source topics to seasoned experts and leaders from major vendors and government. It featured open source maintainers, practitioners and contributors, as well as folks who are just learning how open source stands up the world they work in. It had community leaders and legislative leaders. It featured tiny startups and multinationals alike — all committed to the value that is open.
Community building and belonging must be strategic and intentional. All that the first event accomplished was done in merely two and a half months. We have a lot more lead up to create even more of a community, including at our monthly OpenUK meetups.
As Phil put it: "If Amanda and her team can pull off the inaugural 2023 event of this quality with merely 10 weeks of preparation, what will be possible with five times that amount!"
Reply to our Call for Speakers today!
---
About the author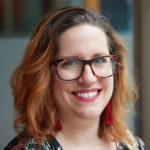 Jennifer Riggins is a culture side of tech storyteller, journalist, writer, and event and podcast host, helping to share the stories where culture and technology collide and to translate the impact of the tech we are building. She has been a working writer since 2003, and is based in London.