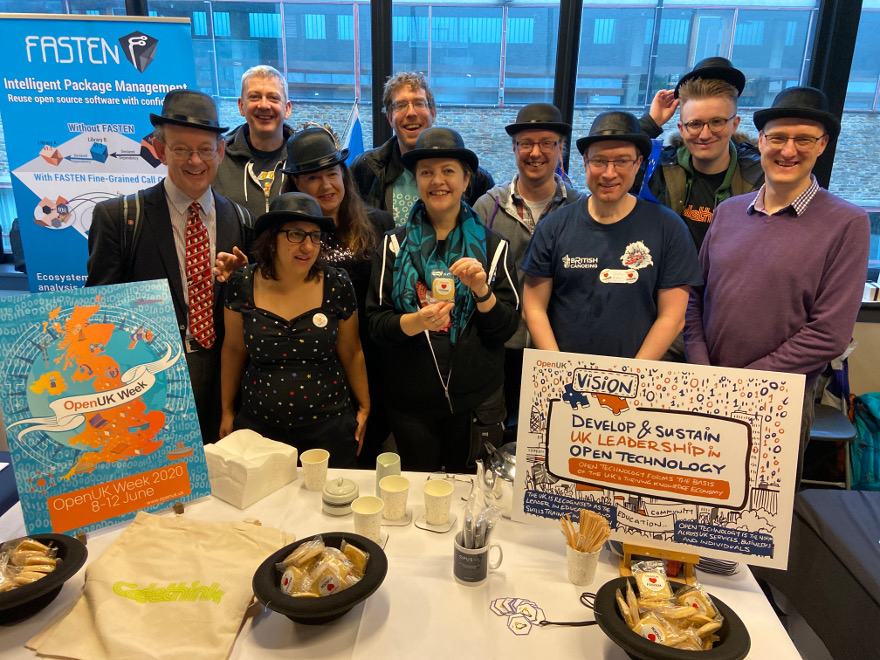 Amanda Brock
12th February 2020
It's been a busy old January. I am not sure why and am left wondering if it is a ripple in the pool of Brexit. Over a week has passed by and life has continued in a similar and busy vein. Putting why January was so busy aside, what was going on?
We started the year with a new website, thanks to our amazing in-kind sponsor CIVIC and the wizardry of Elefteria Kokkinia, based in Edinburgh, but from Greece. She is one of the many women making OpenUK happen. I love the site and you will also see an events calendar sharing not only the OpenUK events but also events across the UK and further afield.
I was kept busy preparing for the new OpenUK Board joining us to set the strategy and set it they did. We have a clear direction. We are about Open Technology, bringing together Open hardware, open data and Open source software and we are working to a vision where we will develop and sustain UK leadership in Open Technology.
https://openuk.uk/openuk-new-board-and-strategy-to-kick-off-the-roaring-20s-16-january-2020-london/
The Board are amazing and I am really honoured to be working with such a diverse and experienced group. As a reminder, we are working to restructure how memberships works and voting rights and are working to move to an elected Board by end of year.
We also have amazing Committees in place running with an array of projects:
Jonathan Riddell – Chair, Awards
Chris Eastham – Chair, Legal and Policy
Andy Hastings – Chair, COP26 Workstream, Legal and Policy
Kavita Kapoor – Co-Chair Learning
Paul Taylor – Co-Chair Learning
Bruce Derby – Chair, University
Over 50 volunteers are now working on organising OpenUK, its committees and events.   We are looking for more of you to get involved, in particular in organising regional events, contributing to existing committees and being part of the museums committee launching in February, to organise the logistics and content of the room we have been offered in the National Computer Museum in Bletchley and also other potential museum exhibitions helping us to establish what Open is.
Our volunteers were out in numbers on 1 February at FOSDEM in Brussels. I know, the irony of being in Brussels on the first day after Brexit. We served several hundred people with cups of tea and gave away 1000 branded biscuits, on our tea and biscuits with the Brits stall. We hope many of the new friends we made will join and support OpenUK by volunteering or otherwise collaborate with us.
Kim Russell has joined me to do some operations management and we are looking for a part time Project Manager to work on OpenUK Week – yes, Week!  If you know of anyone or are interested in it, please contact me.
This will take place from 8-12 June along-side London Tech week and will see daily events in Open Technology taking place across London and further afield. Amongst the week's activities will be an Open hardware fest bringing a collaboration across organisations in Open hardware, from Open Compute to the Open hardware group and Open Power Project. It will be interesting to see where that goes.
We are also extremely grateful to the law firm Bristows for their support in sponsoring the OpenUK Awards taking place on 11 June in the Unilever Building.  This will feature a keynote speech from expat Brit, Jono Bacon and Awards selected by Judges including, Cheryl Hung and Chris Lamb. Watch out in the next couple of weeks for announcements about nominations and other special guests on the evening.
We will also be announcing our Schools competition very shortly. The final will take place in London in Red Hat's Innovation Labs as part of OpenUK Week on 11 June, thanks to the kind support of Red Hat and I am sure you will want to encourage your local schools to take part. I can't wait to hear the patter of small hands on keyboards.
Our current focus is on events and community building to build a clear voice and body of people Working on Open Technology in the UK in a post Brexit world; Legal and Policy to allow the UK to have global leadership in Open Technology; and of course education across our Learning Committee and University Committee. Without education there will be no future presence let alone leadership.
I recently met finalists and winners from AWS Get IT, an AWS initiative run by Sonia Ouarti. Sonia and I were colleagues at Canonical many years ago and she set up GetIT as a schools competition at AWS in her role as head of strategic engagements EMEA, there. As a shortlisted finalist for the Woman of the Year Award, I was invited along to an afternoon tea with some of the girls from 5 schools who participated in GetIT. It was wonderful to hear that the winning team will have their App project built and it will be open sourced. Look out for a blog from the winning team here soon.
On the subject of the Women in IT Awards I was humbled to be shortlisted and congratulations to the winners. Well deserved. A big thank you to Keith Bergelt of Open Invention Network, Toby Crick of Bristows, Lonneke Dreissner of the Open Charge Alliance and Peter Langley of Origin for supporting the OpenUK table at the Women in IT Awards.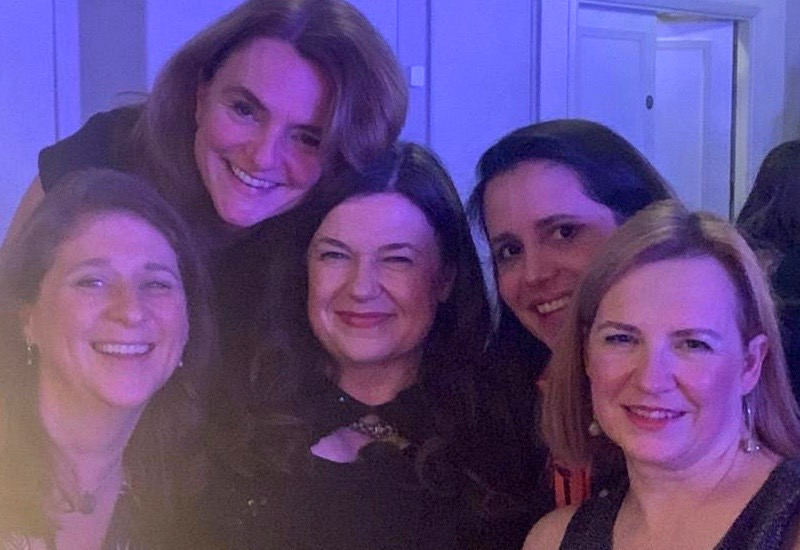 with Anne Todd of the Legal and Policy Committee, Bristows Legal's Alexandria Palamountain, Origin's Marie Rajab and Lonneke Driessen of the Open Charge Alliance