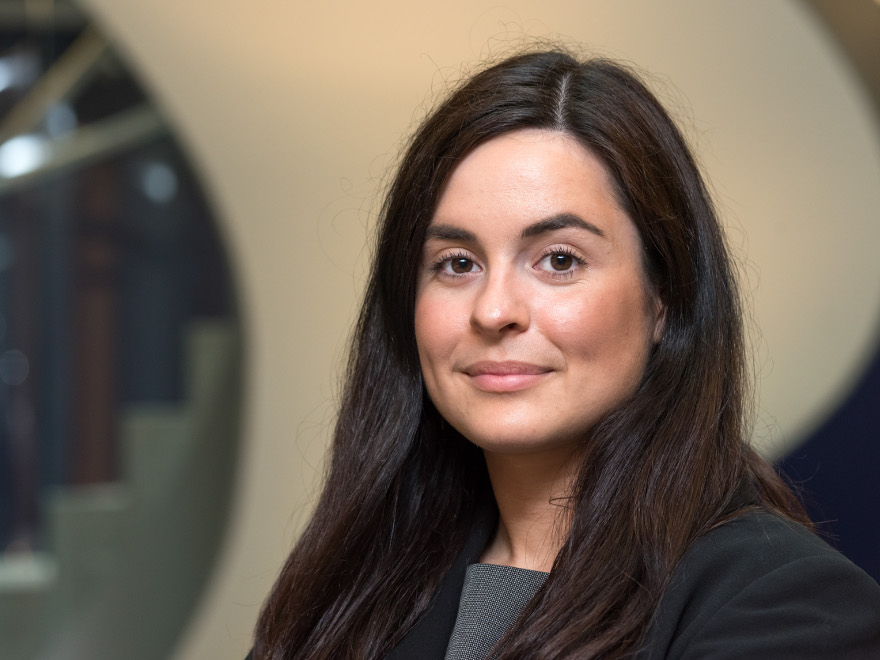 Ashleigh Monagle
21st February 2020
As real estate's interest in venture capital investments grows, you may have heard that PropTech is the new (albeit smaller) cousin of FinTech. PropTech, defined as technology developed for the real estate industry, is currently causing a wave of digital disruption and innovation. But are there any downsides?
For the purposes of this blog we'll set aside the benefits of PropTech for the real estate giants and landlords and focus on the benefits for home owners. These are often services and software we take for granted, like Rightmove, or exciting smart-home technologies in our living rooms, such as Amazon Alexa which links in with app enabled lightbulbs and monitors central heating through Hive.
So, what's the big deal?
Concerns about privacy and personal data are not new, but a recent investigation by The Electronic Frontier Foundation (EFF) found the Ring app was intentionally providing personal data back to third parties (including tech giants), without meaningful consent from users. The investigation also highlighted Ring were "leveraging an image of a secure home", arguably building a false sense of trust with users.
From these findings, it is reasonable to say that transparency between PropTech companies like Ring and their users could be improved. Home owners need to be confident that they can trust the PropTech they use and are able to make informed decisions on what they bring into their homes. How do we make this happen??
We need to understand the intent, use and value of our personal PropTech data before handing it over to corporations. As venture capital investments are soaring into PropTech and data has become the defining infrastructure asset for artificial intelligence (AI), big data analytics and deep learning – it is now urgent we make a step change to demystify the value of personal PropTech data to users.
If digital disruption is the problem, is open data the solution?
Open data can be defined as the democratisation of data and software which can lead to better models of transparency, ownership and individual empowerment and control. This means data should be easy for everyone to access, use and share. In particular it should be shared in a standard format where it can easily be traced back to its source. To some, this might sound like an oxymoron – how can open data mean we have more control when it literally means access for everyone?
Let's look at the word 'everyone' and breakdown the benefits.
Everyone includes governments. With open data, governments have a greater understanding of data origins, use and access. This gives a framework to the digital disruption happening within real estate, enabling governments to anticipate concerns and respond to citizen's needs quicker. With this new level of transparency, governments will be able to put in place ethical regulation and policy control that protects citizens and businesses.
Everyone also means the individual. I mentioned earlier that if PropTech is in our homes, we need to make it more of an enabler to meet our needs. Open data for PropTech could allow us to access and understand how, where and by who our data is being collected, shared, used, and the possible intent behind these actions. As homeowners we can then make more informed decisions on whether we want PropTech – simply by weighing up the risks of sharing our data vs the increased convenience it brings to our lives. This could reduce the fear of the unknown and increase user confidence and trust through transparency, preventing events like the Ring scandal.
If you're only thinking about how open data benefits the individual, you've missed the point.
A cornerstone of open data advocacy, is encouraging social usefulness and positive change for the public good. Thinking beyond immediate needs as an individual user, open data does not just present the opportunity to solve challenges around transparency and control, it could also unlock greater value for society and the planet.
For instance, energy consumption in homes account for 14% of total UK emissions as reported on by the Committee on Climate Change in the 2019 report UK housing: Fit for the Future?. To effect climate change, home owners, governments and corporations alike could advocate for open PropTech data. By opening and connecting this data, a holistic and transparent view of energy data could emerge, allowing us for the first time to have a holistic view of the challenge and develop innovative solutions to reduce emissions.
So next time you ask Alexa to turn on your Hive lightbulb or heating, weigh up the risks between closed and open data. Consider an open transparent and regulated model, that not only puts us back in control of our data, but puts society back in the driving seat.
By Ashleigh Monagle, Arup
Join OpenUK and Arup for an Open Data Worksop on 17 March 2020