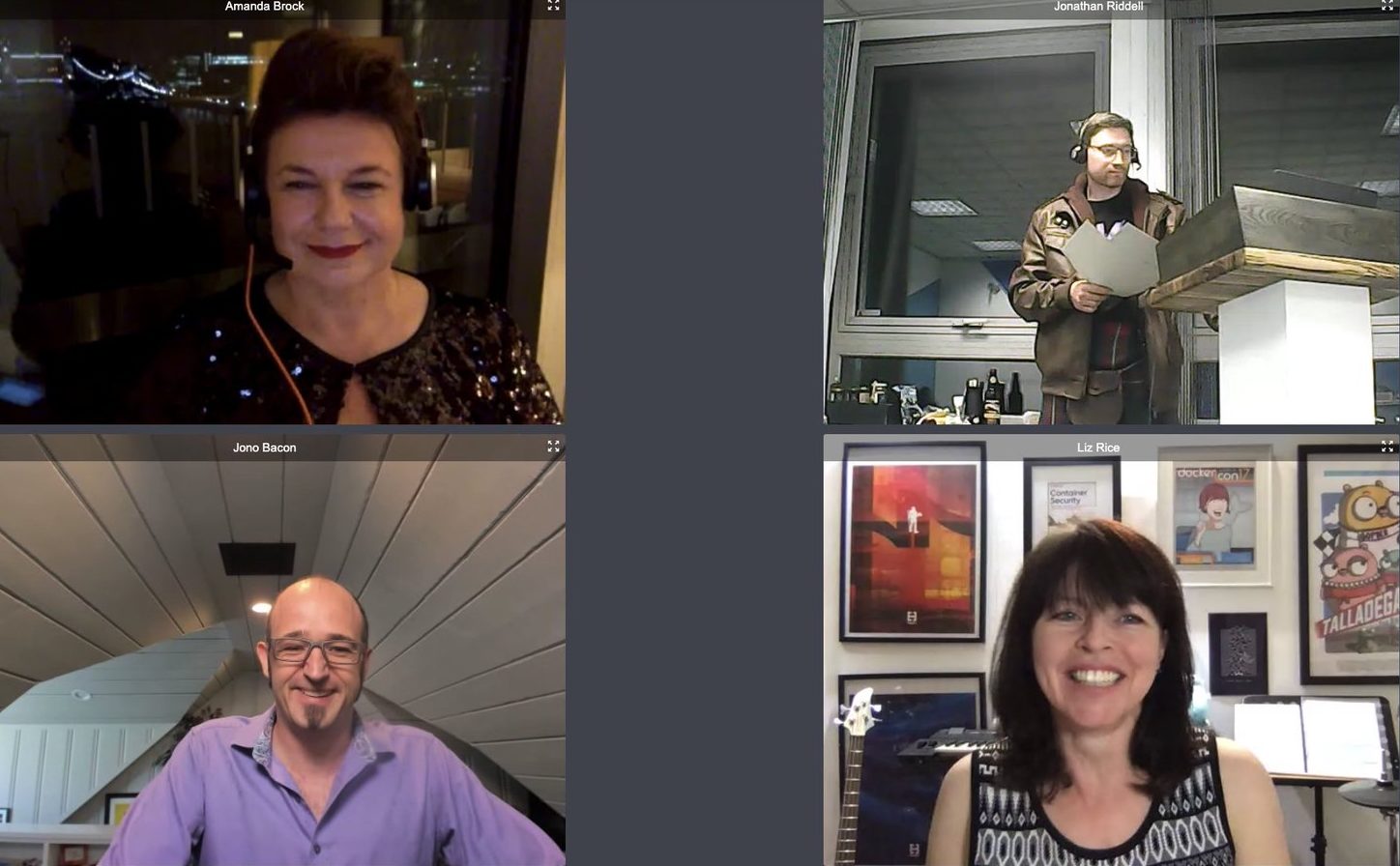 Amanda Brock
24th November 2020
I'm delighted to be the winner of the Individual category at the inaugural Open Technology Awards. If you're involved with containers, Kubernetes and cloud native infrastructure you might have come across my work, but for those of you outside that world let me give you a brief insight – and then talk about why I think cloud native computing sets a great example for the improving power of open source in society. 
My "day job" is running the open source engineering team at Aqua Security, where we specialize in cloud native security software. I'm the author of a book on Container Security, and I've done a number of talks aiming to demystify areas of technology through live-coding – for example, if you're a developer and you're not entirely sure what a container really is, you might find this video useful. And over the last few years I've been heavily involved with the Cloud Native Computing Foundation (CNCF), most recently as the Chair of the Technical Oversight Committee. The CNCF is part of the Linux Foundation, and it's the home of many of the open source projects that enable cloud native computing, perhaps most notably Kubernetes. 
I love the combination of these roles – as an engineer, first and foremost, I love to dive into areas of technology, and in the last few years I've realised I have something of a knack for explaining technical concepts to other people. Sometimes people reach out on social media (or in person, back in the days when we used to go to physical events!) and tell me that they've enjoyed and learnt something from one of my talks, and I can't express how rewarding that is. And through my work with Aqua and with the CNCF, I have an amazing vantage point over the role that open source plays in today's general move "to the cloud" across all industries. 
The interaction between open source and commercial success is a topic I've found increasingly interesting. I recently gave a talk at the Linux Foundation Open Source Summit EU describing how open source works to complement our commercial strategy at Aqua. My team develops standalone, useful tools that solve real security problems (like container image vulnerability scanning or basic Kubernetes pen-testing). These are elements within an overall security platform, that an enterprise might come to need when they reach sufficient scale. Many organizations are still learning about cloud native and figuring out how they will transition to it, and our open source tools help them learn about the different aspects of security tooling that they might eventually need in production.
These potential customers are aware of open source projects like ours because the whole cloud native ecosystem has open source at its heart. This ecosystem is rooted in complex, collaborative open source projects like Kubernetes, Prometheus and Envoy, but it also enables hundreds of revenue-generating vendor companies to thrive. The open source side of the ecosystem enables tremendous innovation and common elements that quickly become de-facto standards. Simultaneously, enterprises across many different verticals are moving to cloud native and are willing to pay to make this transition. This keeps hundreds of vendor businesses in revenue and many thousands of people in (generally well-paid) employment. It's a symbiotic relationship – this whole movement wouldn't have taken off without the open source community that underpins it. This virtuous cycle gives me hope for the future. 
Cloud native is just one part of the open source movement as a whole, but I think it's a fabulous example of what open source can achieve in broader society, especially when it fires the imagination of folks outside the technology bubble. Business leaders who perhaps don't care much for engineering are nevertheless very excited about the idea that cloud native can vastly accelerate the delivery of new capabilities to their customers. Imagine the improvements we can make across society if we can generate this kind of enthusiasm to adopt and invest in open source in other spheres. Healthcare, infrastructure, politics… anywhere that technology intersects with human interests there should be an opportunity for open source and collaboration to raise the game. And organisations like OpenUK, and the inspiring folks associated with it, help to make this happen.