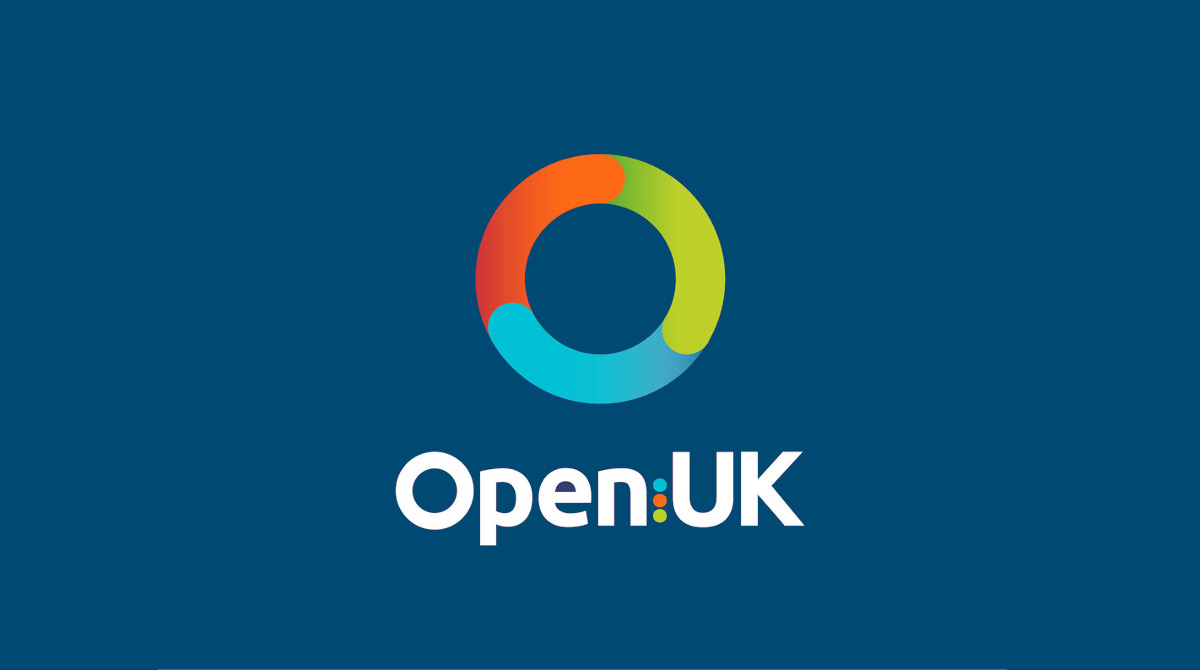 OpenUK
17th December 2021
Dear Reader,
It has been an incredible year for us at OpenUK and we will share something looking back on all that we as an Open Technology community at OpenUK have achieved this year, in January. We've collaboratively done so much! But it's also been a tough year for everyone and as we go into the Christmas break here in the UK, and our C19 rates increase, we would encourage everyone to take the Christmas break and get some rest, and stay well. A number of our team or their families are not well and are in our thoughts. I wish you all a speedy recovery.
Keep a look out for us on social media at New Year. We have a little surprise planned for midnight on 31 December.
Future Founders – Free Training Sessions and Mentoring
Matt Barker and our Founders Forum created the Entrepreneur in Residence's Report in November and identified the need for skills and education in the UK which will work towards our OpenUK's Future Founders Program – from 21 January. With weekly sessions led by the Founders Forum and Legal Group, these will be free to attend and anyone anywhere in the world can join. These will also be recorded and shared online for anyone who can't make the sessions.
The Founders Forum will also be running mentoring for a smaller group of UK based individuals. Matt and I will be selecting these to support the development of UK leaders in Open Technology as Future Founders.
We will also be running mentoring for a smaller group. Matt and I will be selecting a group of interested Founders or potential Founders from applications received who we will match with our team to have one to one mentoring sessions and support the evolution of an ever stronger UK Open Technology business ecosystem.  Click the button below to apply.
We have incredible people in our Founders Forum from Alexis Richardson, to Justin Cormack, Liz Rice and David Mytton who will be working with some of the most knowledgable people in governance and legal anywhere in the world.
If you have any questions, please contact admin@openuk.uk.
OpenUK at the EU Open Source Policy Summit 2022
We are leading on sustainability and I will be moderating a panel including Cristian Parrino, our Chief Sustainability Officer at the Open Forum Europe policy day on 4th February.
Sign up is now open for this digital event.
Open Technology for Sustainability Day
Photographs and videos are now live for both the Sustainability Day and Awards Night.
If you were at either event please send us your photographs and videos and we will add them to the site.
Ever Evolving Leadership
We have some new team members to welcome! Ashleigh Monagle is our new Chief Digital Inclusion Officer and Christopher Howard is our new Chief Learning Officer. Katie Gamanji joins the team as Chief Future Founder, working closely with our Entrepreneur in Residence, Matt Barker.
We also welcome Robert Carolina as our Chief Security Officer and will be welcoming another group of Ambassadors to the fold. If you are interested in becoming an OpenUK Ambassador, please contact admin@openuk.uk.
The courses are released weekly but anyone can do the course and work at their own pace. The content is engaging and unique and even includes a series of articles on open data from the ODI and on collaboration from NASA. We will also be sharing details of our Competition Shortly.
Security and Sustainability Advisory Groups
In 2022 you will see a focus across OpenUK on Skills, Security and Sustainability.
Robert Carolina our new Chief Security Policy Officer will be forming an OpenUK Security Advisory Board, and in light of recent events, with #Log4Shell. You can see more on this here. And we will be sharing more information on the OpenUK Security Advisory in January. If you have an interest in this area, please let us know.
Cristian Parrino, our Chief Sustainability Officer, is also working on a skills matrix to create an OpenUK Sustainability Advisory Group which will identify specific skills required and we will be announcing the remit and make up of this in January. Our updated Sustainability policy for 2022, will also include work to
Facilitate the creation of collective equity projects to enable the Sustainable Development Goals like our Data Centre Blueprint and Kids Camp
Create metrics for Open Technology and Sustainability to demonstrate societal values of Open Technology
Deliver a second Open Technology for Sustainability Day.
If you are interested in getting involved please email admin@openuk.uk.
OpenUK Burns Supper House of Commons Members Dining Room – 21 January 2022
We look forward to a glorious kick off to 2022 at the House of Commons.
Anyone interested in buying a Corporate Table sponsorship at £1,100 per table or attending as an individual at £100 per head should contact admin@openuk.uk.
We also have a limited number of £0 community tickets available.
OpenUK Calendar
If you have an event you would like to be included in OpenUK's calendar, get in touch with admin@openuk.uk.
UK FOSDEM Watch Party
We are planning a UK Wide FOSDEM Watch Party on 5 February. Hold the date and watch this space for more information of Hubs to join across the UK. Submit a Dev Room or talk at FOSDEM's site.
I have been interviewed in a couple of podcasts recently; ITPro on Kubernetes certs and Sondership on the story of OpenUK.
This is our final newsletter before we break for Christmas and I am, like you looking forward to a break. Wishing you all the best for the break and health, wealth and happiness in 2022.  Amanda
Amanda Brock
CEO, OpenUK