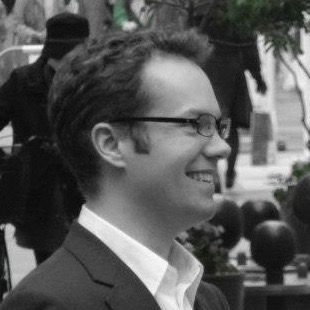 Shane Coughlan
11th September 2020
The launch of the OpenChain UK Work Group marks another milestone in a year of milestones for the OpenChain Project. In the past twelve months significant growth across Asia and Europe, the project has conclusively moved beyond any perception of a limited geographic applicability, and with a pending ISO graduation the project is well-positioned to act as a key part of the fabric of open source governance in the decades to come.
The fundamental concept behind the OpenChain industry standard for open source compliance is that it identifies the key requirements of a quality open source compliance program. These requirements have been defined and refined from a broad community of "open source user" companies, each contributing their real-world experience and knowledge. The UK has long been part of this process via companies, law firms and individuals providing insight, but the launch of a formal workgroup codifies a method for engagement that new parties can take advantage of.
The UK Work Group has been supported in its launch by Sami Atabani from Arm and Andrew Katz from Moorcrofts. They are a board member of OpenChain and an official partner respectively, bringing to the table significant experience in both the formation and application of the industry standard. Their key insight, of course, is community-building in the context of the local geography, and this would underlined by the broad attendance of the event by parties from large, medium and small companies.
As Andrew Katz noted, "We're delighted to see such a high calibre of organisations and individuals involved in the group at the early stages. As we move forward, we hope to see smaller companies join, who are looking to start their OpenChain journey, so we can continue to broaden the reach of the group and OpenChain adoption in the UK."
The second virtual meeting of the UK Work Group has been announced for September 30th. The meeting is free of charge, and is open to anyone (whether in the UK or otherwise) interested in finding out more about why companies as diverse as Arm, Google, Scania, Hitachi Data Systems, Toyota, Facebook, Uber and Microsoft are embracing OpenChain, as well as smaller companies like B2M Solutions and NewRoCo. More details can be found on the Moorcrofts website.
To join the OpenChain UK Work Group visit: https://lists.openchainproject.org/g/uk-wgand subscribe to the list to receive future details about the bi-monthly meetings and to sync and share information across all aspects of open source compliance. More information about the group can be found on its draft terms of reference document: https://lists.openchainproject.org/g/uk-wg/files.
Learn more about the next meeting:
https://moorcrofts.com/second-openchain-uk-work-group-meeting-announced/
NOTE: Open Chain's Shane Coughlan will be speaking at the OpenUK Future Leader's Group on 25 September, details in the Events page