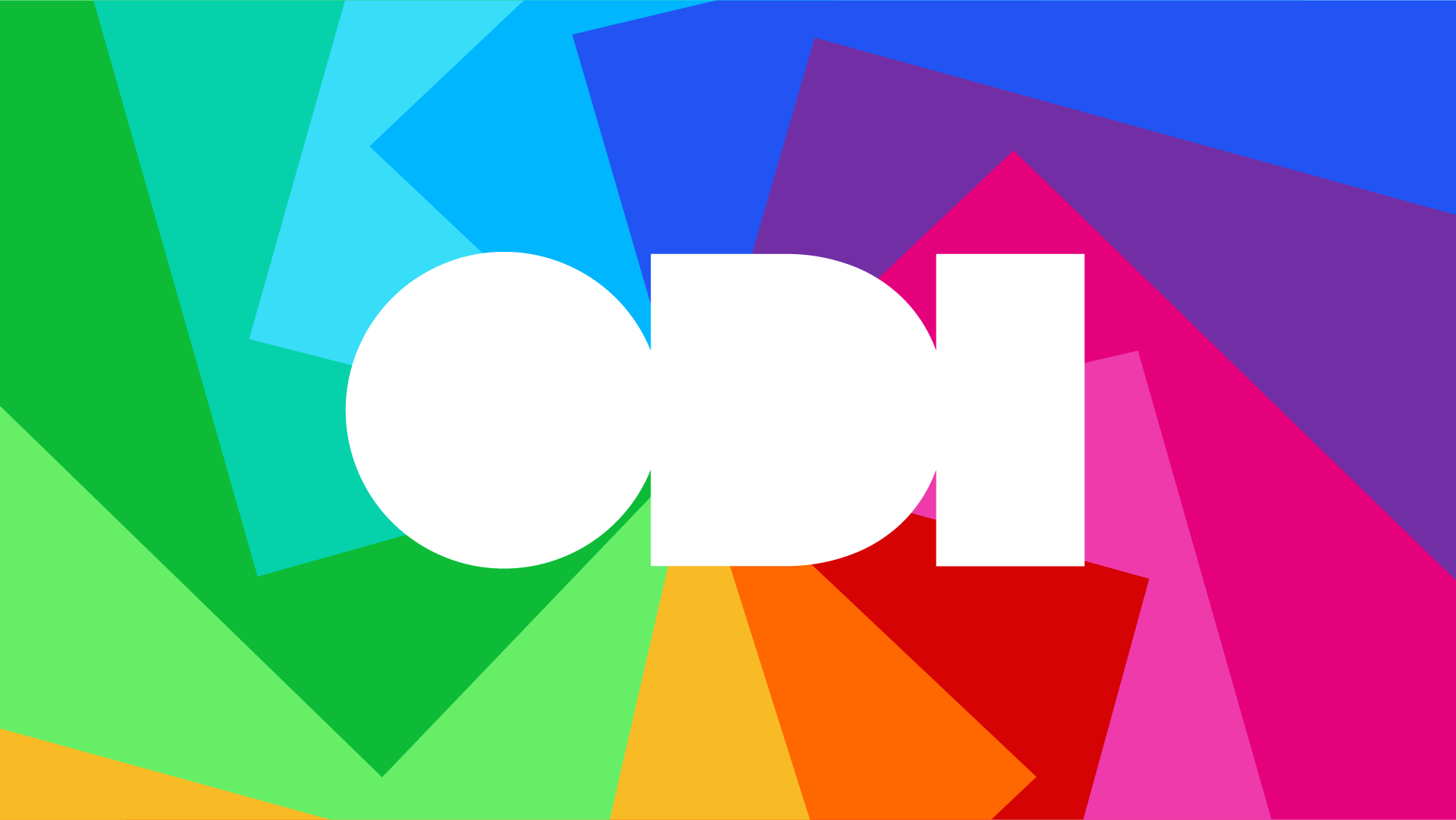 Jennifer Riggins
3rd February 2023
A lot of events are dedicated to one of three things — Open Source Software, Open Data or Open Hardware. At the State of Open Con, brought to life by OpenUK, we believe that today any one can exist without the other. This has been a theme through OpenUK's work, the "three opens". In our increasingly interconnected world, we must continue to break down silos which is why OpenUK is bringing these three Open communities together under one roof next week.
One of our exciting tracks is dedicated to Open Data, which was curated by OpenUK partner the Open Data Institute (ODI) and will be hosted by its director of corporate affairs, Emma Thwaites. 
Falling under an open licence, Open Data is openly accessible, editable and shared by anyone for any purpose. It ties our data-driven world together. That means Open Data has relevance across the entire tech industry and beyond from case studies of how Open Data can help people remove biases in data to artificial intelligence to the role of Open Data in our cultural lives, Thwaites pointed out. 
#SOOCon23 will feature sessions on enabling participation in how Open Data is collected, stored, used and shared, on what infrastructure and governance pieces enable that to happen in a way that is safe, and what standards, regulations and compliance are needed to build trust that Open Data is leveraged in an equitable way that distributes the value. 
"I'd like the audience to go away feeling like they've been exposed to at least one idea that's kind of blown their minds, to think about Open Data in a different way or it's inspired them, leaving the room thinking they've learned something that will change the way that they work or think about their work or might inspire them to do something different," Thwaites said. 
Ten years into the life of the Open Data Institute (and more since the emergence of open data as a concept), the conversation at our event will be around what's necessary to take it more equitably into the next decade, developing a shared professional skills framework for anyone that is using, handling, or sharing data. How do we as a collective agree what those standards and best practices are? How do we make them applicable at a global level? How do we make them culturally agnostic? How do we apply ethics in a way that is fair and respectful? How can we overcome the biases that pervade Open Data? How can we overcome potential power asymmetries where the Global South and indigenous communities sometimes have no agency? 
Needless to say, we think this is an important discussion to be had, and we hope that players from any and all Open Communities will join us 7 and 8 February in London or online.
SOOCon23's Open Data Line-up
We have 19 sessions covering a diverse array of Open Data themes over two days.
Panel: Power & Diplomacy: When Open Data and Realpolitik Collide with Emma Thwaites, Gavin Freeguard, and Fransizka Putz

Panel: The Energy Sector and Open Data

General Best Practices in Open Data with Silona Bonewald, Sarah Womer and Lisa Allen

How do we measure success for Open Data in academia? by Lauren Cadwallader

A vision for a web of net-zero data by Gavin Starks

What does it mean to make open data accessible? by Kevin Lewis

Transforming lives with open data – A Case Study: Making physical activity accessible to everyone with Allison Savich, Andrew Newman, Jade Cation, and Nick Evans

Trust me, Trust my (open) data: The role of standards in data and data processes with Angela Baker, Emily Campbell-Ratcliffe, Kevin Keith and Sue Daley

Synthetic Data for AI, and AI for Synthetic Data in Open Source with Fergus Kidd and Armando Vieira

Learnings from Navigating Scotland's Open Data Landscape by Karen Jewell

The Importance of Open Source and Open Source Intelligence Tools and Methodologies for Humanity by Sarah Womer

Interview with Jimmy Wales, founder of Wikipedia, by Emma Thwaites

Open Data for Life: The importance of data stewardship in the cultural sector with Anne Torreggiani, China Williams, Jane Crowe, and Sarah Brown

Gaia-X: A European Union for Data Economy by Francesco Bonfiglio

Scotland's Open Data: Tech, tables and tools by Jack Gilmore

Level Up Your Data Lake: To Machine Learning and Beyond by Oz Katz

Open data for climate action: How collaboration between the public and private sectors can tackle the climate crisis with Josh D'Addario, Matt Webb, Sneha Ramamurphy, and Sonia Cooper

Flower: An Open Source Federated Learning Framework presented by Xinchi Qiu

Harnessing the power of open source to achieve industry wide data standardisation for capital markets with Chris Rayer, Gabriele Columbro, and Georgina Jarratt
Open Data Success Cases
Let's reflect on some of the Open Data use cases that the world has enjoyed over the last ten or more years. 
The most prominent example is perhaps the open banking ecosystem that was opened up by regulations like the revised Payment Services Directive or PSD2 and the Open Banking Working Group, which ODI and Barclays co-chaired in 2016 as a precursor to Open Banking Ltd, which now boasts 6.5 million active users in the UK.
"The regulatory instrument was the thing that drove it. There's a big question around how much commitment you'll get around opening up and sharing data when you don't have that. The legal, regulatory and compliance tools that can drive behaviour change around opening and sharing data are interesting," Thwaites explained, and then the carrot quickly followed with the fantastic use cases and success stories that came out of it. From finding new ways to bank the unbanked to better fraud detection, open banking-enabled startups and neobanks to help traditional financial services innovate over their own datasets.
But the benefits of Open Data aren't just being driven by regulatory requirements. In 2007, Transport for London (TfL) began opening its data up to the public. A decade later, Deloitte examined the impact of this open transport data, estimating that the total Gross Value Add from using TfL data by companies built around this new ecosystem directly and across the supply chain and wider economy was between £12 million and £15 million per year.
It wasn't just millions gained for the London economy, "Everything had less friction. And people saved time and money, being able to create journeys which are more efficient and less stressful, being able to get to and from work or a destination more quickly," Thwaites said. Most importantly, at the last count, TfL open data had saved Londoners about £130 million.
And as we are a global conference, it's important to shine light on Open Data use cases like Ushahidi Platform, an impactful human rights crowdsourcing and mapping tool that enables geospatial data and crisis preparedness. In the 2010 earthquake in Haiti, the locals struggled with disaster recovery. With Ushahadi, they went about crowdsourcing it with geospatial identifiers and that data was opened up to aid agencies that could help.
Despite these literally life-changing use cases, Thwaites observed that Open Data slowed in momentum in recent years but is now experiencing a revival of interest. The ODI and SOOCon23 are partnering to refocus on how to enable more confident publishing and use of Open Data. 
"Let's not lose the value but learn from it and build on it," she said, so that we "continue to invest in Open Data and create powerful outcomes to the benefit of society, the environment and the economy." 
Won't you join us in this discussion at the State of Open Con 23?
The event is just a few days away, so hurry!