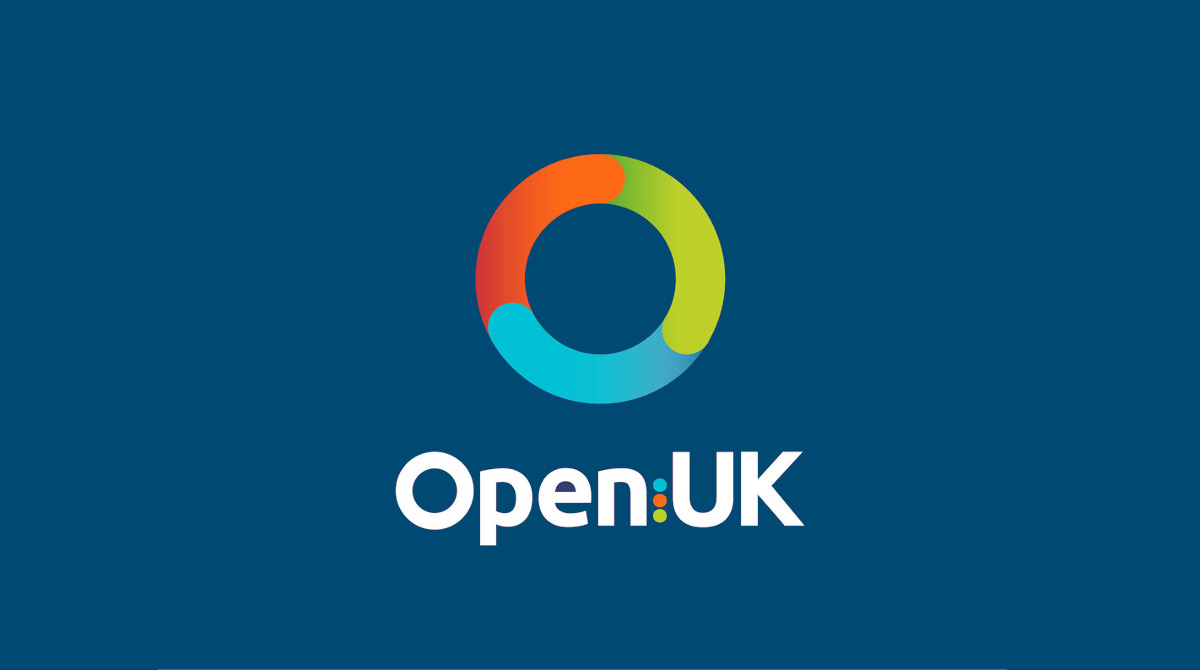 May Cheung
25th January 2022
Dear Reader,
Happy Burns Night to all of you celebrating the Bard's birthday. He's celebrated in some far flung corners of the world. Unfortunately our Burns Supper at the House of Commons has had to be postponed and will take place on 9 June. We will also not be able to host meet-ups planned for FOSDEM but do hope to see you all digitally. We are also optimistically planning face to face in March!
Bold Awards – Vote for OpenUK – CLOSING TODAY!
We are over the moon that Patchwork Kilt has been nominated at the Bold Awards under the Boldest Sustainability category. Please take 5 minutes and cast a vote here for OpenUK. Voting ends today!
Future Founders – Free Training Sessions and Mentoring
The second Future Founder Training Session this Friday, 28th January sees us shift from why start an open source software based business to Product Development with Fiona Nielsen, Justin Cormack, Sam Weaver and Tom Wilkie.
If you missed Session 1 or like me, want to watch again you can find our stupendous first session with Alexis Richardson, David Mytton, Liz Rice and Matt Barker discussing why you should start an open source software based business on the website.
Session 3 on Friday, 4th February will see me hosting Andrew Katz, Chris Eastham, OpenUK's Chief Legal Officer, and Rochelle Farmer discuss Corporate Structure and IP Considerations for Open Tech Businesses and Open Source Licensing.
These sessions are free to attend and anyone anywhere in the world can join. These will also be recorded and shared online for anyone who can't make the sessions.
Click the button below to register for the training sessions.
OpenUK Founders Forum mentoring will be offered to a small group of UK based individuals. Matt and I will select interested Founders or potential Founders from applications received. We'll match mentees with our team for one to one mentoring sessions and to offer support for the evolution of an ever stronger UK Open Technology business ecosystem.
OpenUK / GAIA-X Hub
OpenUK will be leading a session on a potential UK Hub for GAIA-X on 9 February digitally and on 3 March face to face at the Tech Show at the ExCel in London. The sessions will include a brief introduction to GAIA-X and the potential for a UK Hub and aimed at business and industry briefing/discussion. All are welcome to join. RSVP admin@openuk.uk.
Events OpenUK Will Be At
Tech Show London – 2-3 March, ExCel London
OpenUK will have a stand at Tech Show London across all 5 shows. These events are free and you can register at the following links:-
The EU Open Source Policy Summit – 4th February
I will be moderating a panel including Cristian Parrino, OpenUK's Chief Sustainability Officer, at the Open Forum Europe policy day on 4th February.
OpenUK is also delighted to be the Bronze sponsor of this event organised by OpenForum Europe.
This year's theme: Open Source & the Grand Challenges.
Register now to join global technology and policy leaders to discuss how collaboration and competition are being rethought as we are innovating to solve the complex global challenges.
FOSDEM – 5th & 6th February
As always, we look forward to catching up with FOSDEM online this year and not only will we have a stand but I will be speaking at 10am on Sunday, 6th February "All the World's a Stage and FOSS is playing many parts".  More info on the talk and how to get registered can be 
found here
.
Updates on our Leadership
Please join me in congratulating Rob McQueen CEO Endless OS and President of Gnome Foundation on becoming the first Chair of OpenUK's Board.
We're also delighted to welcome Rochelle Farmer Head of Legal at Cloudreach, as our pro bono General Counsel.
We're Hiring!
We're looking for someone to work 4/5 days a week in a full time role as Admin Support Manager, and you can see the 
Job Ad here
.
OpenUK in the Press
The Beautiful Truth Interview
I was interviewed for The Beautiful Truth where I discussed what gives me purpose when it comes to both OpenUK and my life. You can read the interview here.
Computing.co.uk
Computing.co.uk asks "Is it time for open source to be treated as a public good?" And quotes me as saying "We must collaboratively consider open technology…being funded by global governments on a go-forward basis, building an appropriate structure or body to manage that for the UK based on societal benefits"
Read more here.
Gratitude Journal
And a reminder of everything we did in 2021 – view the video here.
For those of you getting ready to celebrate the Year of the Tiger on 1 February, I wish you a Happy New Year on behalf of everyone at OpenUK.
Amanda
Amanda Brock
CEO, OpenUK